Charity Screen Sale 2017
We are pleased to inform we will once again be holding screens & prints sale at the Franciscan Chapel Center in Tokyo from Friday 24th to Sunday 26th of November 2017.
We will be exhibiting around 200 screens and many woodblock prints, new and antique, all from Kyoto, brought over by our screen master Osamu Iohara and antique dealer Mariko Yokoyama. Both of them will be at present in the sale floor for three days.
Please feel free to drop by even to just to browse and appreciate the fine craftsmanship of this traditional Japanese art.
Prices are heavily discounted to raise funds for charity, and a generous portion of sales will be donated to the chapel.
We do a silent auction and lucky draw on the days.
Join us and your time will not be wasted !!
November 24, 25, 26
10:00 a.m. - 5:00 p.m. (09:00 - 14:00 on the 26th)
Admission is FREE
Franciscan Chapel Center
4-2-37 Roppongi, Minato-ku, Tokyo
Phone : 03-3401-2141
Parking available
Below two screens will be put on for charity auction.
"Red Fuji" / Original price $4,200 / Dimensions 3' x 6'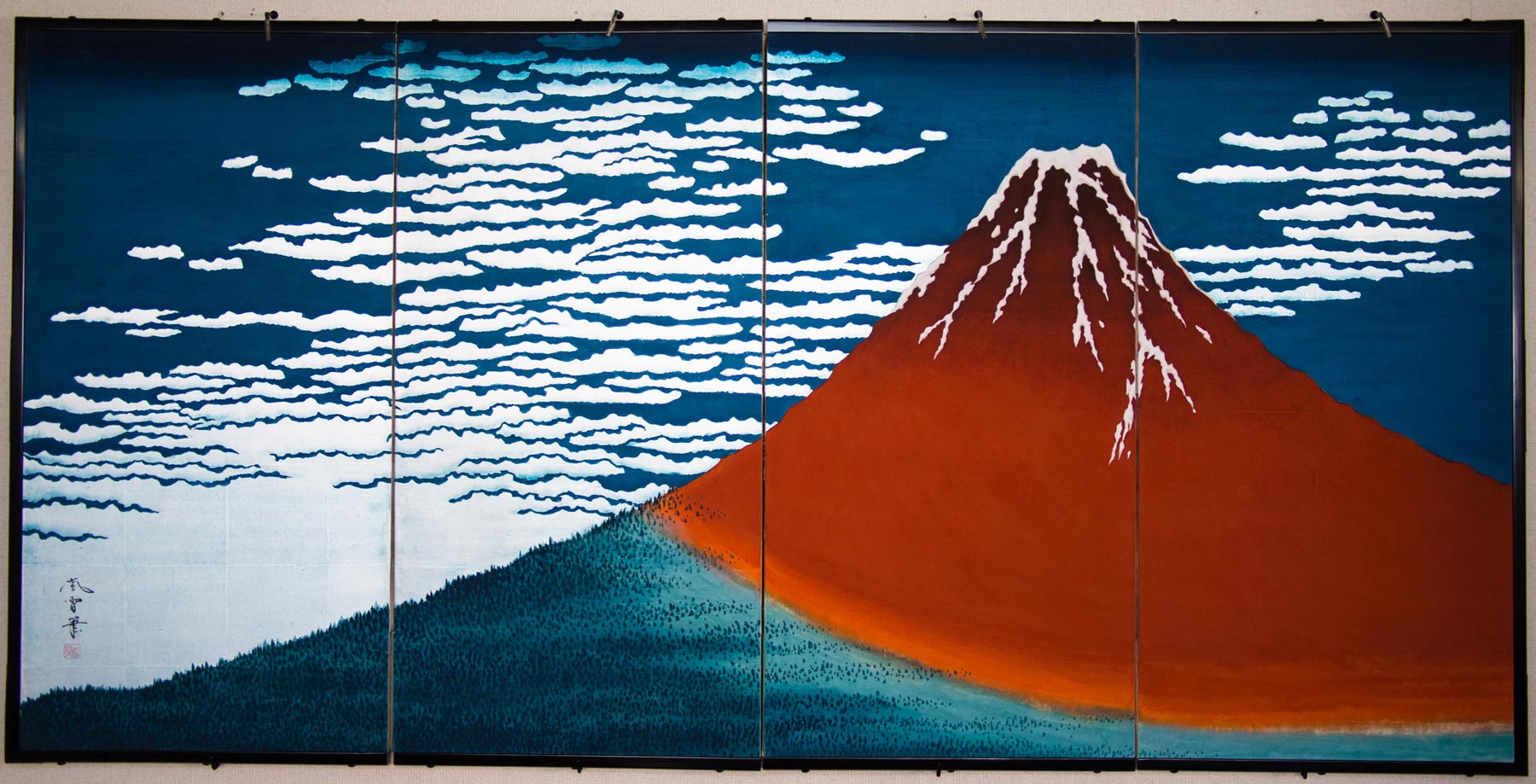 "Great Wave" /Original price $4,200 / Dimensions 3' x 6'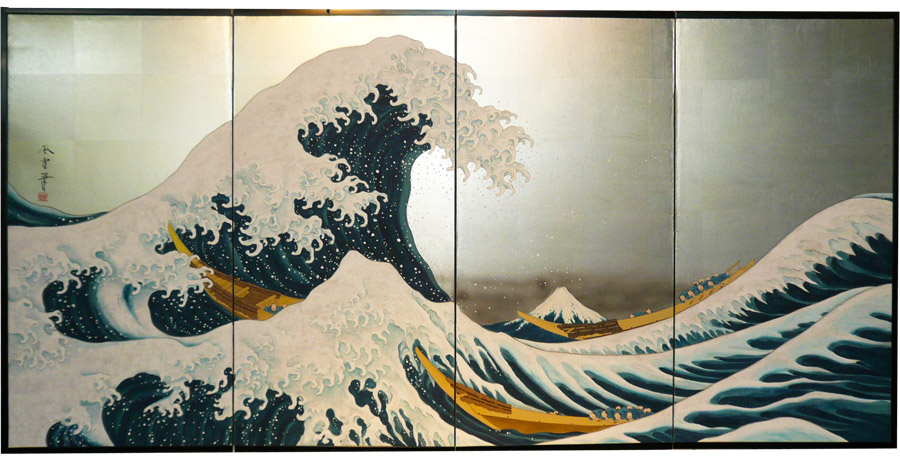 Contact Form
If you would like to enquire about this screen, please fill out the form below with the number or title included, and we will respond to you by return.