Standard Screens
The screens shown on this website are all four-panel, conforming to a standard size of 3 ft (91 cm) tall x 6 ft (182 cm) wide. In old Japanese measurements, this is 3 shaku by 6 shaku, the same size as a tatami mat. Our screens are painted on gold leaf with traditional motifs.
Available Customizations
Screens sized in shaku may not be convenient for all places in your home. You may envision a different design or a combination of designs for your screen. You may even want to change the number of panels on the screen. Within the physical constraints of screen manufacture, we can offer the following possible customizations:
| Custom-sized panels | Custom number of panels | Choice of backing materials | Choice of brocade | Custom artwork |
| --- | --- | --- | --- | --- |
A few examples of our custom order screens with explanations below.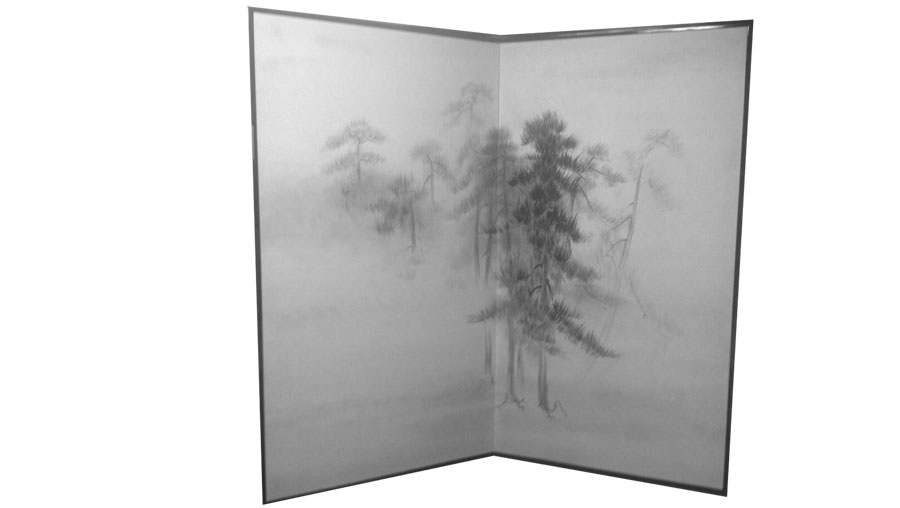 Title: Pine forest in mist
Dimensions: 6' x 6'
Customizations: custom artwork based off of Tohaku Hasegawa's famous screen painting, washi paper leaf, no brocade
---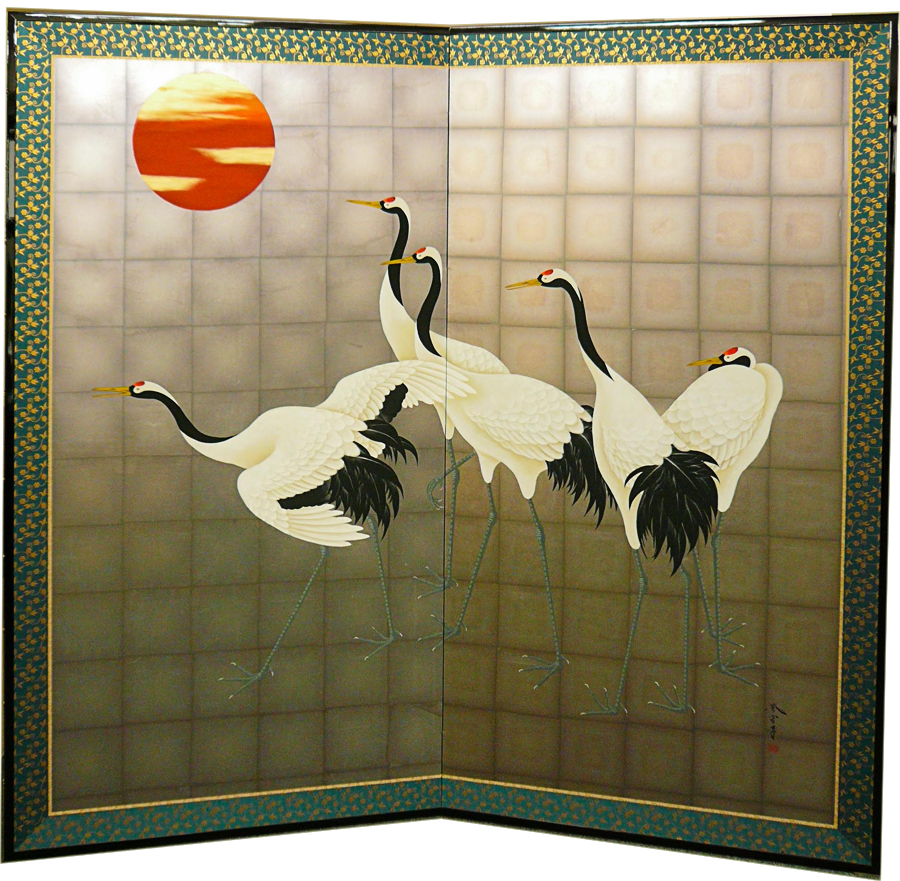 Title: Rising Sun with Five Cranes
Dimensions: 6' x 6'
Customizations: custom artwork, silver leaf, two-panel floor type design
---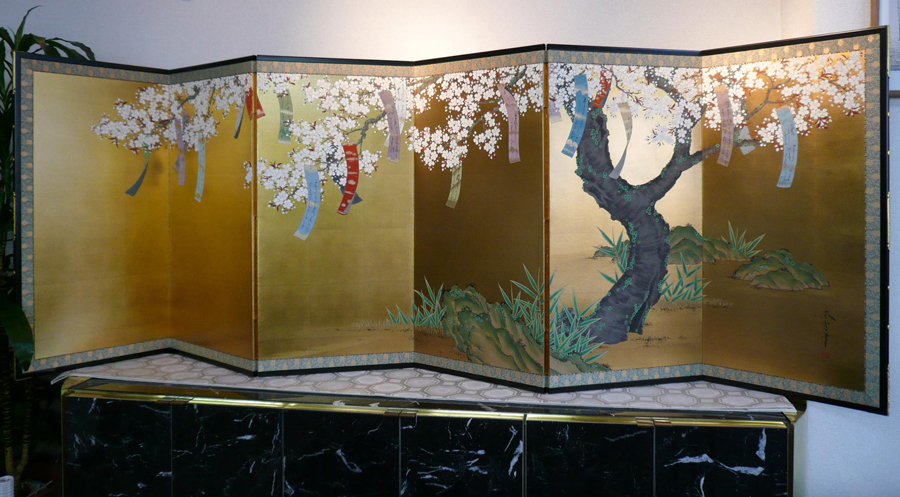 Title: Poems with Cherry Blossoms
Dimensions: 3' x 12'
Customizations: custom artwork, six panels
---
Contact Form
If you would like to enquire about this screen, please fill out the form below with the number or title included, and we will respond to you by return.